Mirela
- 6 minutes read
- 1153 words
Almost twenty-one years ago, Caitlin Mirela entered our lives. Now, that may sound odd to those of you who know her, because her twenty-first birthday was over seven months prior to me writing this post. But there are a few of us out there who remember November 1 just as easily as her March birthday.
First, let me step back a few years. In about 1997, my parents chose to begin the foreign adoption journey. I was ten or eleven-years-old when the adoption agency interviewed my parents in Grand Rapids, Michigan. Some months afterwards, a social worker interviewed our whole family to see if we were fit to adopt a little girl. Early on, my parents chose to seek adoption for one infant girl from Romania; they'd already picked her name too—Jaci. After we were approved, we just had to wait for a specific referral from the agency.
And we waited … for months. Nothing. Not a single referral. My parents could fill in the details better, but in the end, they had to find a different adoption agency. I think we were all frustrated at the wait. Almost as soon as they found a new adoption agency, a referral came up for not one, but two children: a boy and a girl. It was more than they wanted at first, but in time they settled on pursuing two adoptions. Then, that adoption ended up falling through. We were back at the starting line again, but by that time, my parents had decided to pursue adoption for a boy and girl. Two instead of one! It was quite the whirlwind for all of us.
At last, in late 1999, we received our first referral: an infant boy. That's another story (you can read about that from my mom here), but in March, 2000, my parents travelled to Romania to pick up Adam, my brother. While they were there, another referral came up, this time for a little girl in the same city (Bucharest). While my parents were there, they were able to see the three-week-old who would eventually become their daughter. Her given Romanian name was Mirela. When my parents first set eyes on her they knew she wasn't a Jaci. In time they picked Caitlin as her first name and kept her Romanian name Mirela as her middle name.
On November 1, 2000—seven months later—Caitlin Mirela flew into Detroit with my step-father holding her. He was overtired. Baby Caitlin chose to stay awake the whole ten hour trip from Romania. But that's when the sixth child joined our family and completed us.
I was almost fourteen-years-old then. To say it was a life changer was an understatement. I learned how to change diapers, use a rocking chair, babysit, and entertain kids. Early on, my parents instilled in my other siblings that Adam and Catie (who Caitlin is known as to this day) are just as much a part of our family as the rest of us. There was no notion of "adopted kids" and "regular kids" in our house, and I give all that credit to my parents.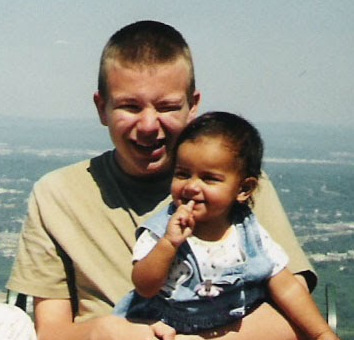 Catie is sweet, loving, and funny. She's definitely not a loud and boisterous one, but neither is she timid and shy. In my mind, she fits a perfect balance in between. I saw her take her first steps, say her first words, and develop as a person. At the time, it seemed much longer, but I only lived at home with her and Adam for five years before I went off to college, yet those memories are very special to me.
When I brought home the girl who would eventually become my wife, Catie got to meet her. When Andrea and I were married in May, 2009, we asked little Catie to be our flower girl. She was beautiful, a foreshadowing of what would come to her in just twelve years at the exact same church.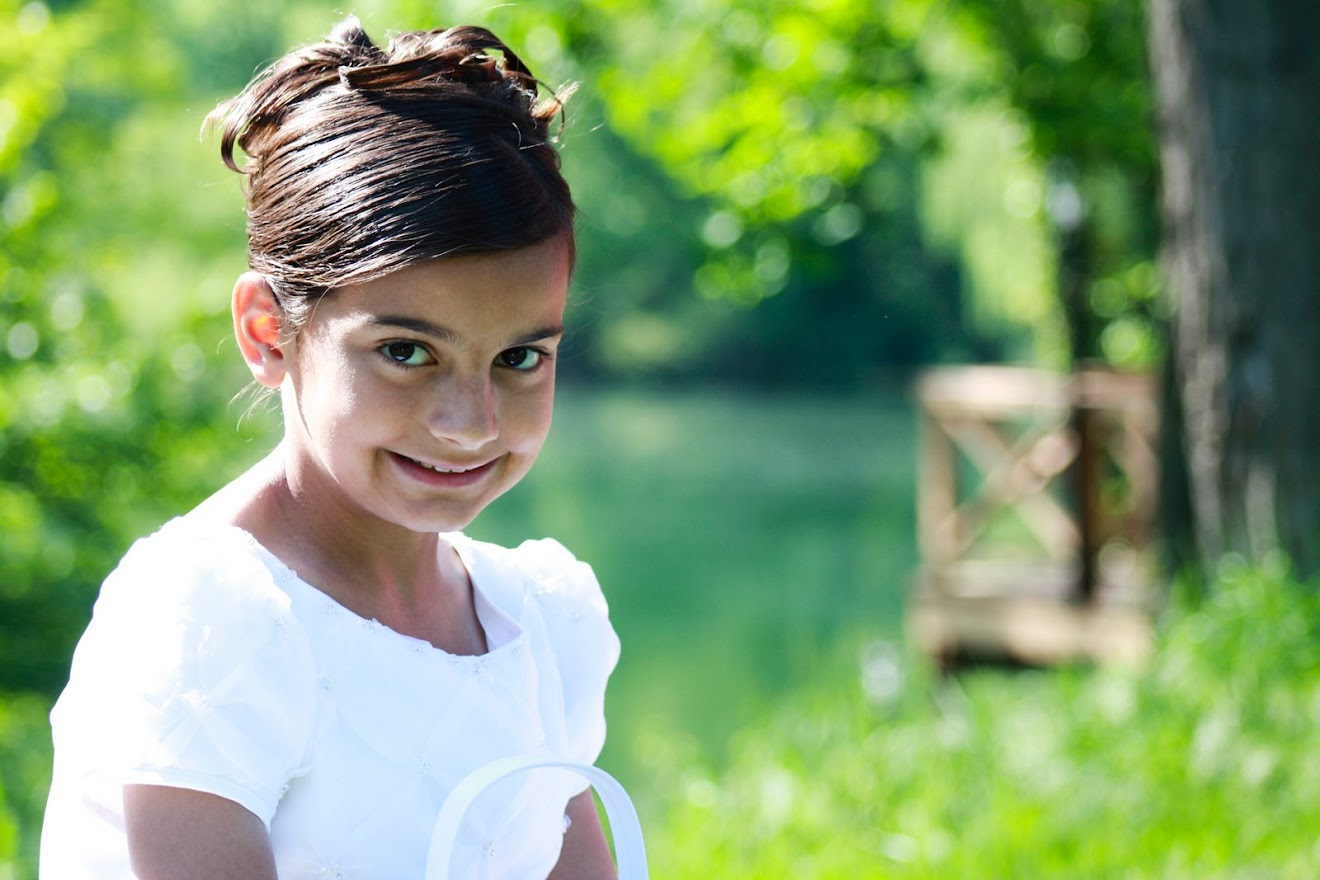 For each of our children's births, Catie came to visit soon after. She changed their diapers, rocked them, babysat, and entertained them—payback! Just a few years ago, for our youngest, Catie came for several weeks during the summer to help, and it was beyond helpful to us.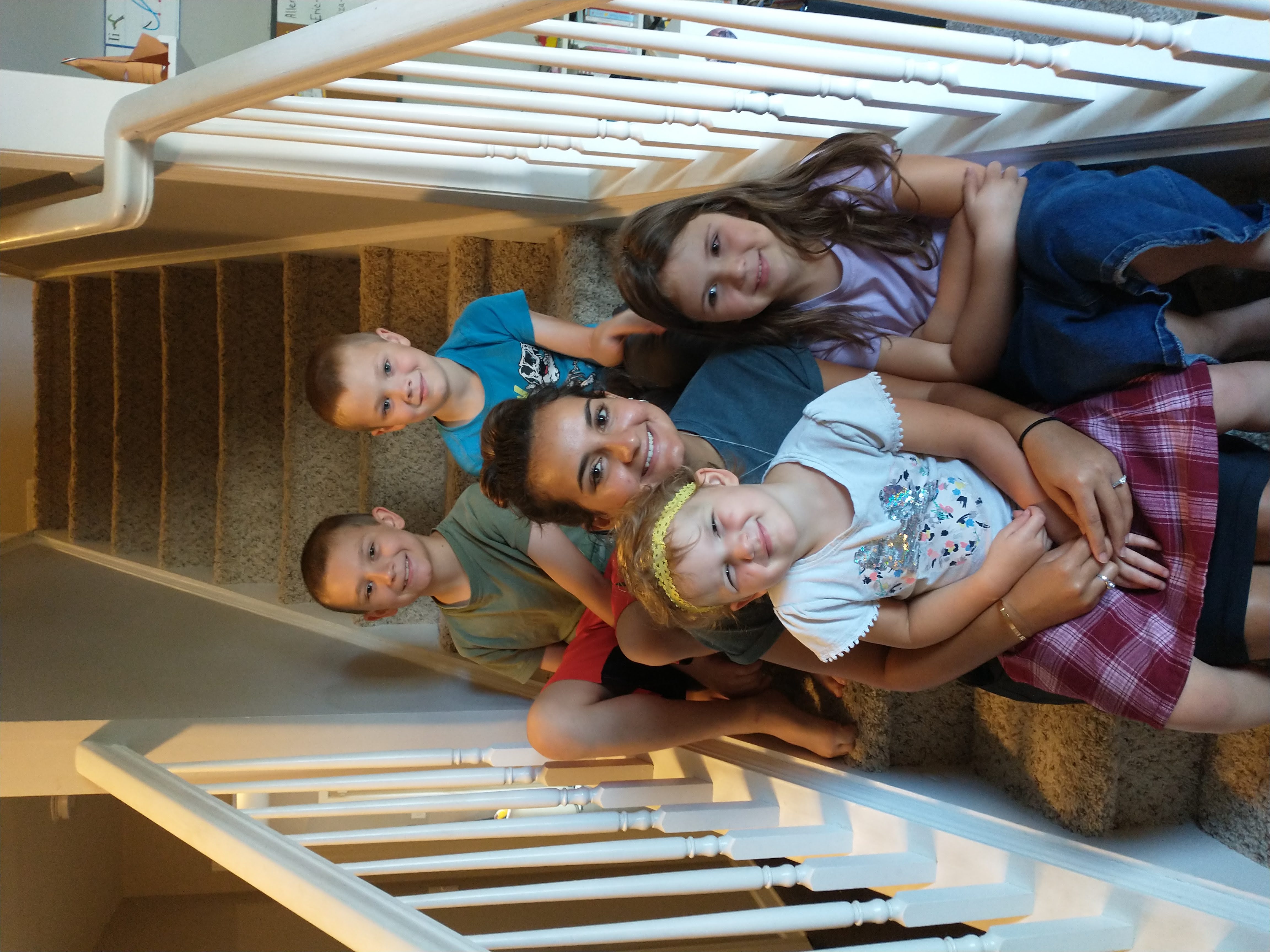 Catie and I have a special sibling bond in a few areas. We both have a nerdy appetite in reading and entertainment (Tolkien, Star Wars, etc.), while the rest of our family rolls their eyes at us. We also graduated from the same Bible college, twelve years apart from each other. Though she lives many hours away, Catie has also become a fun fixture at our church in Pennsylvania. She has attended our church's summer camp several times and served in the same camp as a worker for three summers.
About three years ago, I heard about this boy named Austin Golden. I knew of his family, but not him personally. I saw a few pictures of them together, but then (sadly) heard that they were "just friends." I thought that was the end of it. A year later, I heard that Austin had asked Catie out on a date. They never saw it from 500 miles away, but I was definitely pumped; I knew Austin was a guy worthy of my littlest sister.
Austin and Catie were sure to video call Andrea and I the evening they were engaged at a Florida beach sunset. They sent us the video—about as perfect as it could get … quite the romantic there, Austin! After we hung up the phone, I know a tear or two dripped from my eyes. Little Catie was all grown up now.
Then this past Friday, they eternally promised themselves to one another—together they lit a single candle, and extinguished their individual flames. Now, they are one. Caitlin Mirela, the baby with the charming dark eyes and joyful smile, the little flower girl, now wore her own wedding dress and married the love of her life. And to make it all the sweeter, they chose one of my daughters to be the flower girl.
Their lives together have just begun, but I love what Austin's father said at the cake-cutting ceremony: not at all have they lost a son to marriage; instead, they've gained a daughter. In the same way, I know I've gained a brother who is entirely perfect for Catie. No longer will it be "Catie is coming out to visit." Now, it will always be "Catie and Austin." I'm looking forward to seeing them grow closer to each other and our Savior through both the challenges and triumphs.
On top of her birthday and November 1st, I now have another day to remember: October 22nd, the day Caitlin Mirela married Austin Levi and became "Golden" forever.